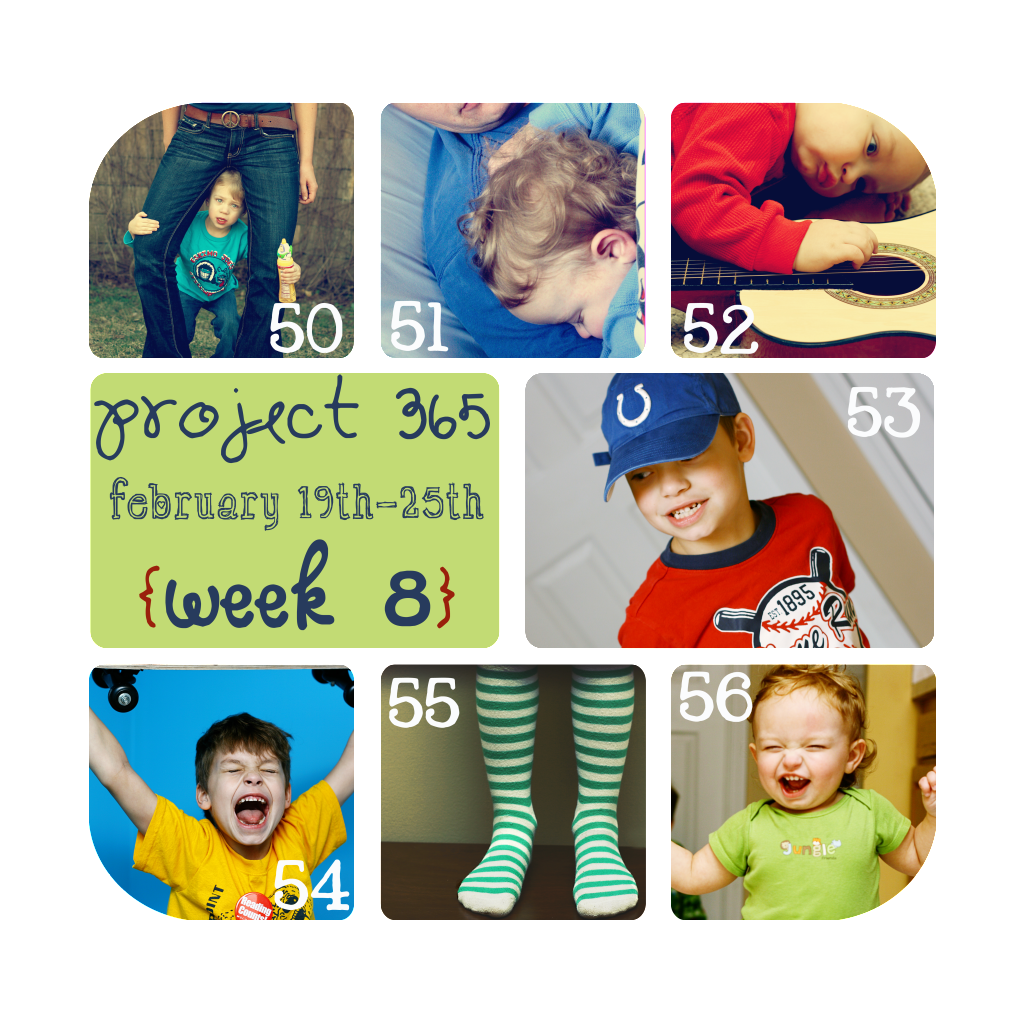 50. I had a family photo shoot.
51. Liam takes a long, comfy nap on Daddy.
52. Liam strums a little tune for us.
53. Hat day at school. Go Colts!
54. Landon shows me his "Landon Almighty" strength.
55. Landon wears silly socks to school for spirit week.
56. Liam learned the hard way that keeping your eyes open while walking is a good idea. Notice the small battle wound on his head? Yes, epic fail. He's tough.